What's Booming: Musicals Both Murderous and Moving
| January 27th, 2022
Plus a violin virtuoso, Richmond Cider Days, and almost the Eagles
---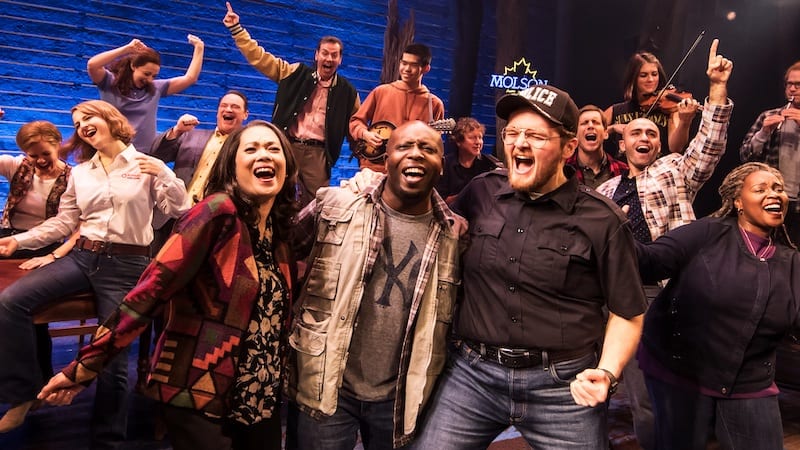 Musicals both murderous and moving as well as violin virtuosity headline the calendar. Plus, Richmond Cider Days are here – your chance to go "bibing" for apples.
---
"Murder for Two"
Runs from Saturday, Jan. 29 through Sunday, Feb. 26 at Swift Creek Mill Theatre.
If Monty Python and Agatha Christie had ever collaborated, this wacky murder mystery might be the result.
On the Border – Eagles Tribute Band
Saturday, Jan. 29 at 7:45 p.m. at The Beacon Theatre, Hopewell
No, it's not the Eagles, but these guys are considered by many to be one of the world's greatest tribute bands.
Violin Virtuosity
Saturday, Jan. 29 and Sunday, Jan. 30 at the Dominion Energy Center
Experience the artistry as Stefan Jackiw, considered one of the finest violinists of our times, performs the Violin Concerto of Hollywood master Erich Wolfgang Korngold.
Richmond Cider Days
From Tuesday, Feb 1 through Friday, Feb 4 throughout the Metro Richmond Area.
CiderCon comes to town with tours, tastings, and other ciderific events – including a crawl through Richmond's Scott's Addition. See the website for full schedule and venues.
"Come From Away"
Tuesday, Feb. 1 through Sunday, Feb 6 at the Altria Theater
This heartwarming Broadway musical tells the true story of 7,000 airline passengers stranded in Newfoundland during the days immediately following 9-11.
Lead image, "Come From Away." Photo credit: Matthew Murphey
Check with individual venues for COVID-19 policies.
And in this week's dining and the featured happy hour …
Taking a Peep at Birdie's Café and Oyster Bar + Happy Hour of the Week at Switch Pop-Up Bar
Plus more worthwhile events …