What's Booming RVA: It's a Plunky Week!
February 9th, 2023
Our Top Picks for Richmond, Feb. 9 to 15
---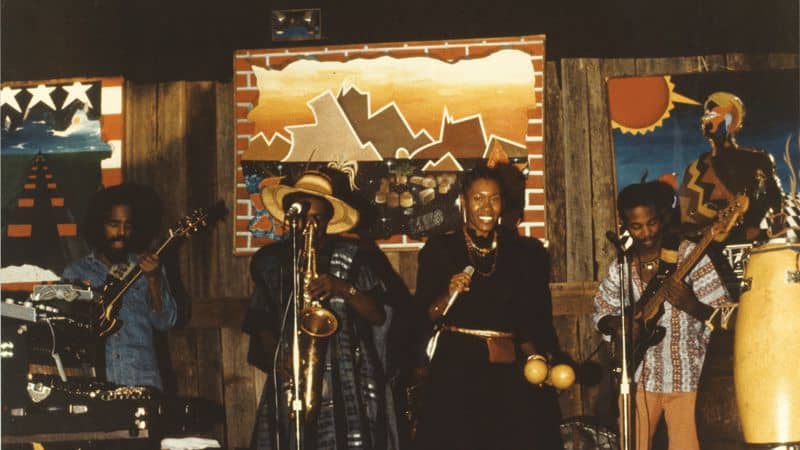 Richmond has a lot to be proud of, and J. Plunky Branch is among our points of pride. This week brings two opportunities to celebrate this local icon, plus chances to hear the insights of Richmond Pulitzer Prize-winning columnist Michael Paul Williams and the music and wisdom of Rosanne Cash. This and more in "What's Booming RVA: It's a Plunky Week!"
---
Today Is Your Last Chance to See 'Cheers, Virginia!'
Through Feb. 9, 2023, at the Virginia Museum of History & Culture, Richmond
Get a taste of the history of beer, wine, cider, mead, and spirits in Virginia – from early settlers to today's craft beverages. See artifacts from centuries ago – or practically from yesterday. Learn, to better appreciate!
The Question Remains: Liberty or Death with Michael Paul Williams
Feb. 9, 6:30-7:30 p.m., at North Courthouse Road Library, Richmond
The Pulitzer Prize-winning columnist discusses the importance of free speech and democracy.
An Evening with Rosanne Cash, Artist in Residence
Feb. 10, 7:30 p.m., at Camp Concert Hall, Booker Hall of Music, University of Richmond
Hear firsthand the wisdom in Cash's mind and music.
Plunky & Oneness
Feb 10, 7:30 p.m. at Henrico Theatre, Henrico
Richmond's own enduring and versatile funk, jazz, Afro-fusion group, led by saxophonist J. Plunky Branch, combines exotic soulful grooves, sax, vocals, African percussion, and electronics.
"The Black Fire Documentary"
Feb. 15, 7 p.m., at the Black History Museum, Richmond
Join Afrikana Film Festival for an encore screening of a documentary highlighting Richmond's own J. Plunky Branch and the story of the small Black DC record company that impacted the world, followed by a Q&A with Plunky and DJ Mike Kemetic and a performance by Plunky himself.
PHOTO CAPTION OF FEATURE IMAGE: Plunky on stage with Eke-Ete at Third World. Photograph courtesy of Craig Belcher.
Check websites for more details, including prices, Covid policies, and registration requirements.
---
More of What's Booming in Richmond besides …
Food and more fun to fill your plate
Boomer's featured restaurant of the week:
And lots more events to throw on your calendar:
Feb. 9 to 15 + Black History Month, Down-the-Road, and Ongoing Events