BOOMER Expands in the Digital World
| April 8th, 2021
New ways to meet reader needs
---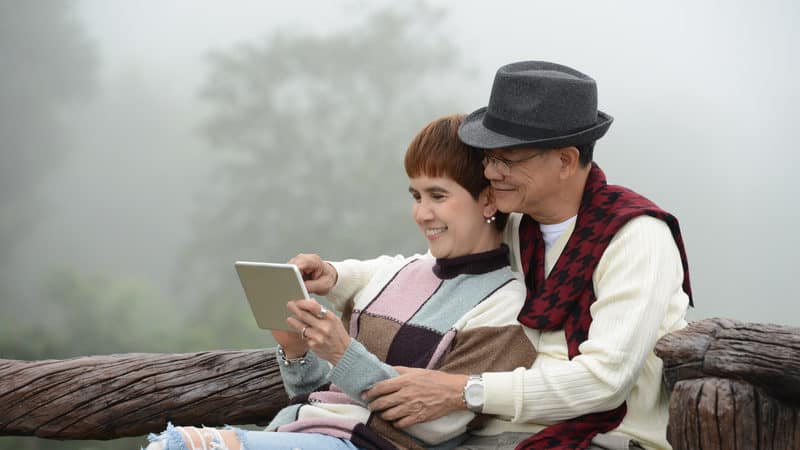 If I suddenly started seeing the world accelerate – birds, people, cars, all moving faster, children growing up as we watched – I wouldn't necessarily be surprised. After all, it seems that the older we get, the more time speeds up, and the more things change.
On the other hand, this past year has accelerated changes for people of all ages. Children and teachers transitioned to virtual learning and back. Adults lost jobs and businesses closed. Many fell ill with COVID-19, ending up in the hospital or suffering long-term effects. As I write this, more than 554,000 people have died – and many more have lost these loved ones.
In comparison, BOOMER's need to transition from print to digital seems minor. The change continues a downward trend in the media industry writ large, which the pandemic simply accelerated. Advertisers have tightened ad spending and shifted it to social media and cheaper digital options. They've walked away from committing those dollars to ads in newspapers and lifestyle magazines, leaving these businesses with fewer resources.
But we are not letting that stop us!
What have we here?
The BOOMER magazine digital expansion
In September 2020, we became digital only. Although we regret no longer being able to provide a print magazine for our loyal readers, we've worked hard to provide digital options instead. The goal of our BOOMER magazine digital expansion is to meet the needs of our long-time readers while reaching out to an even larger audience!
To that end, we've expanded to include regular new content, including:
When BOOMER was in print, room for reader submissions was tight. With digital, we have much more space to include firsthand anecdotes and essays! This issue highlights some of our best recent submissions, plus firsthand essays from Greg Schwem and BOOMER favorite Randy Fitzgerald.
Do you have a tale to tell or to share? Check out our writers' guidelines then send us your gem!
New content weekly
Every weekday, you'll find fresh articles, puzzles, and recipes:
Newsletters
We've also expanded our selection of newsletters with easy sign-up. Choose from:
Top BOOMER stories (weekly)
What's Booming for Richmond region and virtual events (weekly)
Book reviews (monthly)
Fun & games
Nostalgia
Travel articles
Ask Amy
Plus we have expanded our Cartoon Caption Contest, providing a new cartoon each month and keeping voting on the previous cartoon open for an entire month.
Quarterly digital BOOMERs help re-create a magazine-like feel. Besides reading on your desktop or laptop computer, you can open each issue on a tablet or smartphone.
Nothing beats print, but the digital edition does have advantages! Click the titles in the Table of Contents to go directly to an article. Click on links within articles to go directly to web pages. The Return to Contents button at the end of each article take you directly back to the Table of Contents. Or simply scroll through at a leisurely pace – like a magazine of yore.
Social media
To keep up with our new content, you can bookmark BOOMER and visit our website regularly. You can also follow us on Facebook and Twitter, where we post new content and engage with readers.
Change is inevitable. We hope our modifications can provide readers with plenty of enjoyable, inspiring, and useful content!