Bruce A. Elder Antique and Classic Automobiles
| January 31st, 2020
Classic automobile collector Bruce Elder and his Staunton museum
---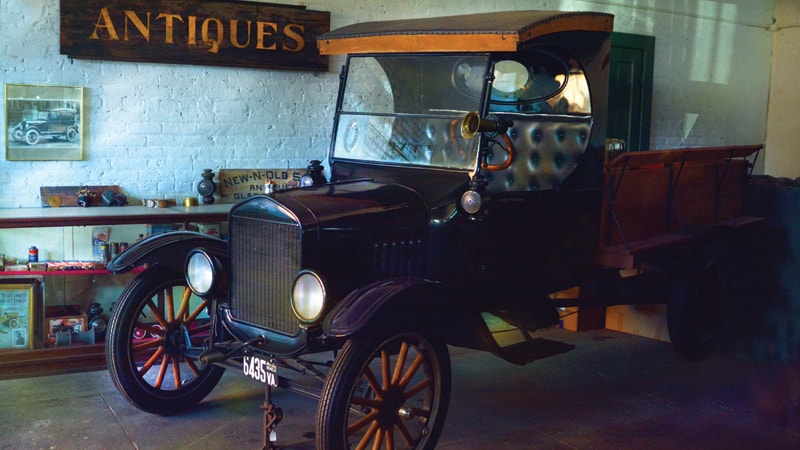 ---
It was a mystery Bruce Elder wasn't sure he could solve.
Elder, owner of the Antique and Classic Automobile Museum in downtown Staunton that carries his name, had received a call from a West Coast friend. The man's client, whom he refused to name, sought a Shelby GT350H, a mere 1,000 of which were manufactured in 1966.
He doesn't want any needle in the Shelby haystack, Elder was told. It has to be perfect. And black.
Elder spent weeks looking, all against an ever-tightening deadline. None fit the bill. Finally, peering up from under a lift in New Jersey, he phoned his friend.
The Shelby he was viewing was pristine, for sale – and insanely expensive.
Buy it, the friend commanded. His client – Tom Cruise – would be grateful.
Cruise presented the car to Steven Spielberg, who had directed him (and the car) in War of the Worlds. The two took it to the 2006 Academy Awards.
TALES FROM THE STEERING WHEEL
Elder, 62, has fielded hundreds of such calls from people seeking cars he either has on hand – and there are dozens – or a gem they pray he can find some way, somehow, somewhere.
He found a 1940 Chevy pickup truck for William Shatner. He provided cars for Anthony Hopkins in the film Hearts in Atlantis, motorcycles for the Morgan Freeman/Steve Carrell flick Evan Almighty. In 1991, he sold the actual car used in United Artist's Chitty Chitty Bang Bang.
Elder has sold cars for hundreds of thousands of dollars, but cautioned not to be too impressed.
"We're in an age where a single car can be bought for $30 or $40 million," he said. "What I've done seems pretty affordable."
Rather than focus on money, he basks in the tales of discovery.
OPENING PANDORA'S BOX
He was once delivering body panels off a '33 Chevy roadster to a man living in a tiny brick ranch with a two-car garage. Invited into the garage, Elder figured he'd be there a couple of minutes. Instead, he was led through the rear door of the garage into another, hidden building four times the size of the house. Inside were dozens of rare Chevrolets.
A Charlottesville lawyer hired him to sell the "five or six" antique vehicles he'd seen on a 600-acre estate he was probating. By the time Elder rummaged through barns and backwoods, that inventory had exploded to 94. Among them were two World War II-vintage Allis Chalmers artillery-towing tractors trapped and virtually invisible inside a 20-foot-tall bush with flesh-tearing thorns two inches long.
And there was the time he was led into a dungeon-like basement where you'd expect to find a furnace and water heater. There, bumpers mere inches apart, were 16 antique autos.
"I can tell you stories like that all day," he said.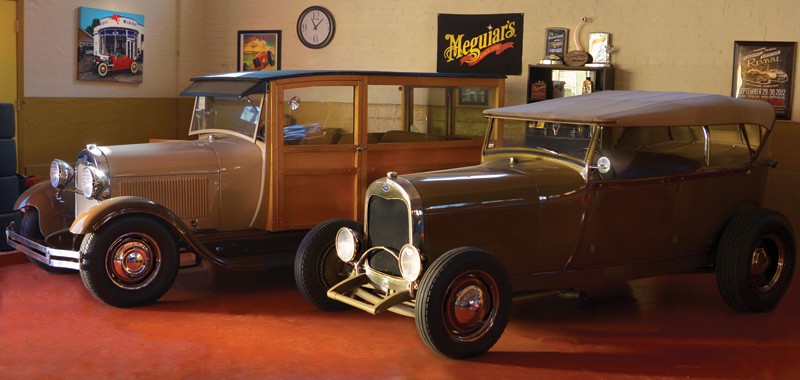 IGNITION AND ACCELERATION
Equally engaging, however, is Elder's own story. The New Hampshire native began his business the day he dragged – literally – a Model A Ford up a hill into the family front yard. His mother was aghast that her 13-year-old son would engage in such folly.
Two years later, his high school principal wanted to expel him after he caught Elder playing hooky to go to a local wrecking yard to buy scrap.
School is more important than these junkets, the man lectured. Elder countered that his grades were fine. And, besides, he was conducting business, and that he paid taxes like any other businessman.
Show me your books, the principal insisted. Elder did, and had trouble suppressing a grin when the gob-smacked man exclaimed, "You made more money than I did last week!"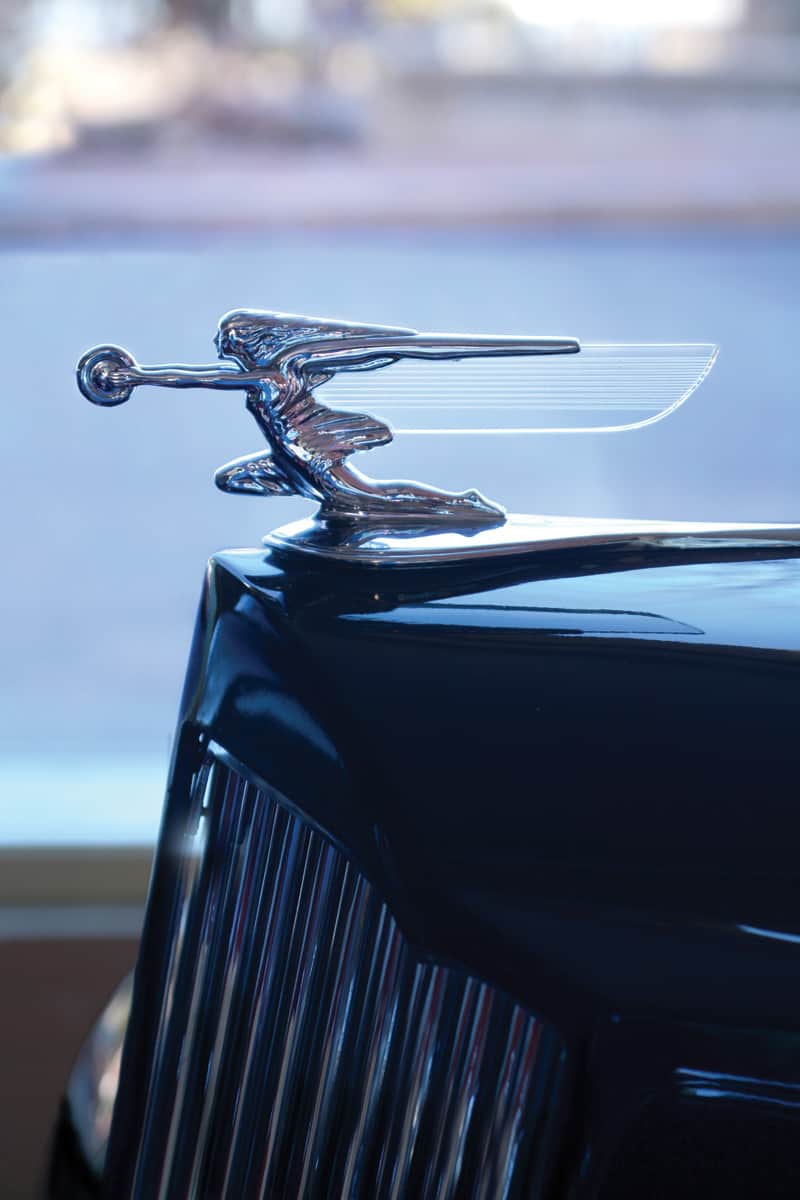 Elder went on to work for an auto restoration expert, collecting cars all the while, before choosing the path of discovery: sale and memorabilia.
"I am a drunkard in charge of a bar," he joked. "I've always loved cars and I still have a lot of personal automobiles. I've had lots of Chevys and Buicks, Hudsons, you name it. It's a lot of fun to learn about the people who built these cars, designed these cars. Every car's an education."
It's an education Elder is happy to share with anyone, with weekend tours for the you-gotta-be-kidding admission price of $5.
"Obviously, I don't make my living giving tours," Elder said.
A PEEK THROUGH THE WINDSHIELDS
Inside the museum, housed inside what was once the largest Ford showroom in the South, among the vehicles Elder had on display were a 1923 Ford Touring car, '24 Ford 1-ton truck, '29 Ford Woody station wagon and a '29 Nash Advanced 6. Meanwhile, among the gems upstairs were a '34 Riley. Each part of it, save the tires, was literally hand-built by Marque expert David Jordan to exactly replicate the winning car at the 24-hour race at LeMans in 1934.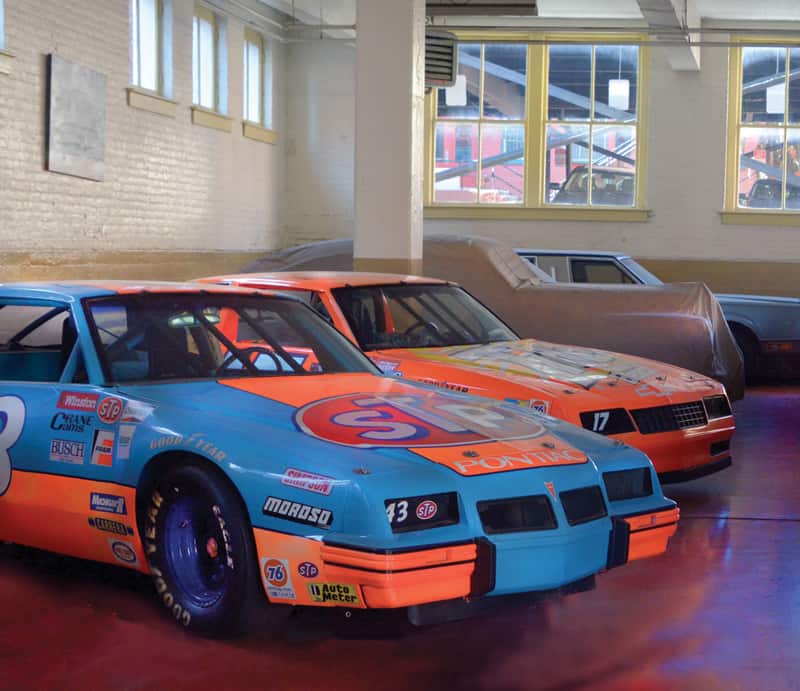 Scattered throughout the two-story building were a 1935 Packard, '36 LaSalle 4-door touring sedan, '34 Packard Convertible Victoria and a '49 Ford V-8 Custom Club Coupe, similar to the one driven by Robert Mitchum in the 1958 film Thunder Road.
Oh, and NASCAR race cars driven by champions Richard Petty and Darrell Waltrip.
Just then, a couple and their young son, maybe 7, entered Elder's office.
"He is absolutely crazy about automobiles," the father said.
"Then you're in for an amazing education this afternoon," Elder told the boy, beaming as though reconnecting with the child who once hauled a Model A Ford up a hill in New Hampshire.
---
Bruce A. Elder Antique and Classic Automobiles Museum
114 S. New St., Staunton
Guided tours on Fridays and Saturdays. Call ahead to confirm.
540-885-0500
---
Jim Ducibella was inducted into the Virginia Sports Hall of fame in 2010 after a 27-year career at The Virginian-Pilot in Norfolk. He is author of two books about golf, but his new motto is "There's more to life than balls, bats and clubs."
All images in this article are by photographer Julia Henri, ISA AM. Henri is an accredited appraiser with the International Society of Appraisers. Her company, Julia Henri Appraisals & Photography LLC offers appraisal services, commercial photography, and collections management services.
---
Like wheels? Check out Boomer articles on
Transportation Museums Across the U.S.
Transportation Museums in the Mid-Atlantic
Entering the Classic Car Hobby
---