Pop Culture Hangouts Trivia and Crossword Puzzle
| July 6th, 2021
Do you know the cool kids' hangouts?
---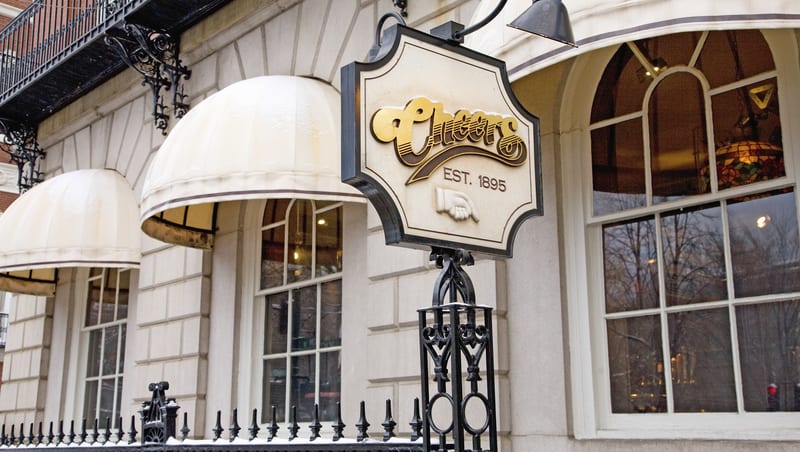 Where do you can feel as "at home" as at home? Where do you hang out with friends and fully be yourself? Where do you know the menu and the staff, and they know you? Hangouts – haunts, stomping grounds – play an important role in contemporary society. They also populate our favorite TV shows and movies. How many of these gathering places do you know? Take our pop culture hangouts trivia quiz and crossword puzzle challenge to find out.
TRIVIA QUIZ
by Boomer Staff
1. Multiple choice: This spot was a go-to for teenagers Richie Cunningham (Ron Howard), Potsie (Anson Williams), Ralph (Don Most), and their idol, "The Fonz."
a. The Max
b. Arnold's Drive-In
c. The Lanford Lunchbox
d. Luke's Diner
2. True or false: El Floridita, a Havana bar, gained fame as the birthplace of the daiquiri and a favorite hangout of Ernest Hemingway.
3. Multiple choice: The house pianist, Sam (played by Dooley Wilson), sings "As Time Goes By" at the Moroccan lounge owned by Humphrey Bogart's character.
a. La Ilsa
b. Maiden's Tower
c. Rick's Café Américain
d. The Casablanca Café
4. Unscramble: Seating 1,000 people, 10 at a time, this Roanoke, Virginia, hole-in-the-wall has been serving hot dogs, chili, and other diner fare since 1930.
x e s t a   v e t a n r
5. Multiple choice: Eleven-year-old Doug spends a lot of his time with his best friend, Skeeter, and the love of his life, Patti Mayonnaise, at this shopping mall (which happens to be based on a Richmond, Virginia, venue, near where Doug's creator grew up).
a. Mall of America
b. Four Leaf Clover Mall
c. The Shops at Azalea
d. Regents Triangle
Link to answers below, after crossword puzzle
---
POP CULTURE HANGOUTS TRIVIA – CROSSWORD PUZZLE
By Myles Mellor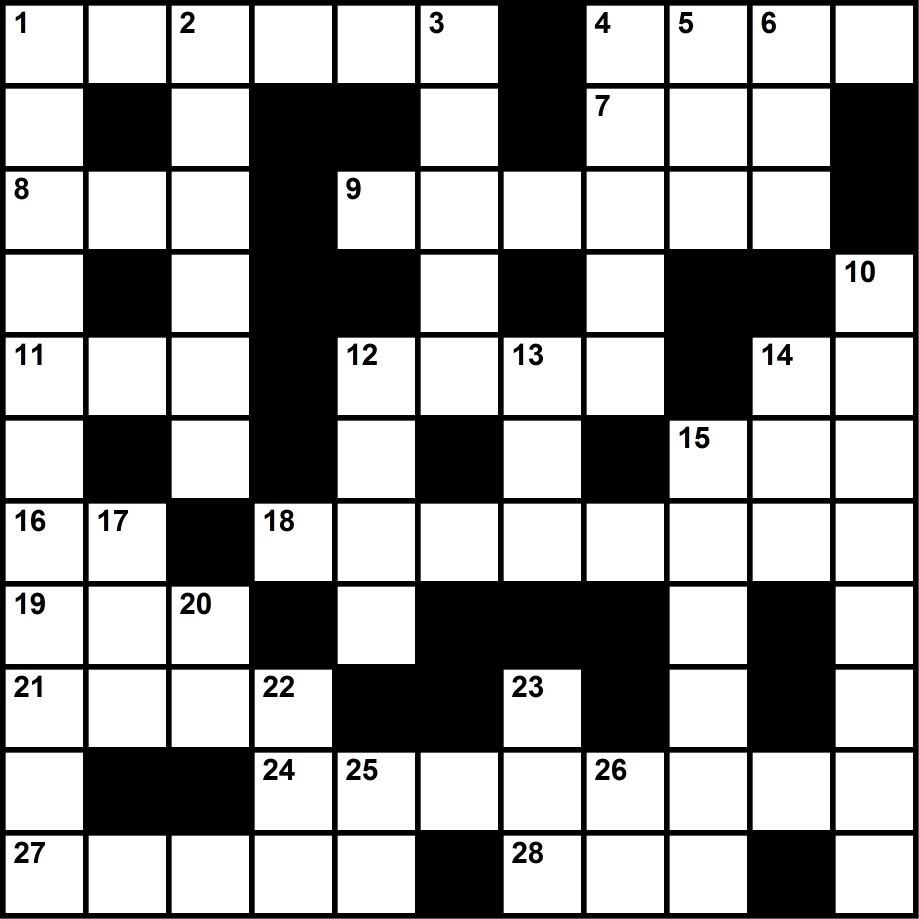 Across
1    Hangout for Sam on TV
4    Simpsons' tavern
7    "Put ___ Happy Face"
8    Walter Mitty's wife, e.g.
9    The L Word hang-out, with The
11    ____ 66
12   Singer Alicia
14   Twofold
15   Hang out for Porky, perhaps
16   Dieter's statistic
18   Sopranos hangout, 2 words
19   Southfork was her hangout in Dallas
21   Hangout for a Biblical serpent
24   Iconic NYC jazz club hangout closed in the 60s
27   One of 24 for pure gold
28   Gilligan's Island signal
Down
1    Friends hangout, 2 words
2    Band that sang about the Hotel California hangout
3    Work out
4    Seinfeld diner
5    Penultimate word in a countdown
6    Put away
10   Ideal hangout for a boxing fan
12   Spongebob hangout, The Krusty ____
13   Quick affirmative reply
14   In The Graduate, he hung out with Mrs. Robinson
15   Two Guys and a Girl had a hangout on "Beacon Street" which served these
17   Goes with the good and the ugly
20   "__, myself and I"
22   Basketball org.
23   Texas Ranger bar
25   Most popular person, the ___ girl
26   J___, actress and singer
Myles Mellor has published more than 13,000 puzzles and 35 puzzle books, has written for more than 600 magazines and companies, and syndicates his work to more than 100 newspapers. MylesMellor.com
How well did you do?
Go to the answers page at BoomerMagazine.com/pop-culture-hangouts-answers to find out!

Have a Happy Days Thanksgiving with Mrs. C. at BoomerMagazine.com