Lights, Camera ... Richmond!
| October 25th, 2017
A look at the film industry through RVA lens
---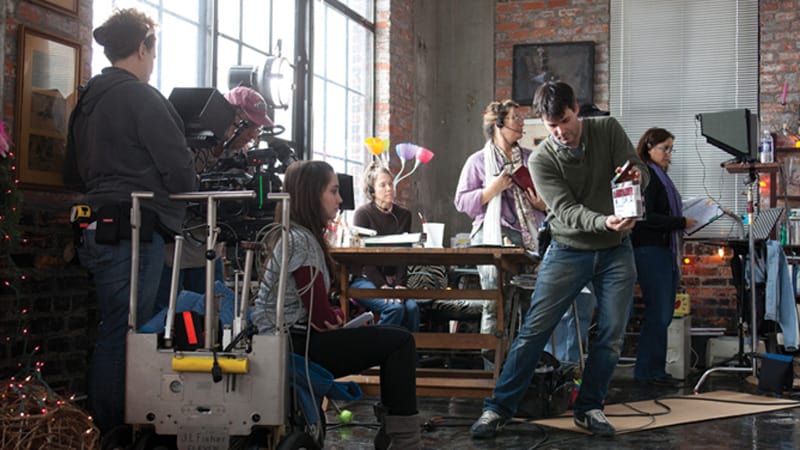 Have you ever been watching a movie when you suddenly recognize the scene's setting? Or you're walking around town and stumble upon an empty movie set? Or perhaps you've heard rumors of celebrity sightings in your area?
Richmond is on the TV and film industry's radar, and rightfully so.
Many factors lure filmmakers toward Central Virginia. For instance, one of Richmond's biggest selling points is that it's malleable – whether the film takes place hundreds of years ago, modern day or even in a different state altogether. Our great city's neighborhoods and government buildings can be disguised as Washington, D.C., with just the right amount of Hollywood magic. Our vast Petersburg plantations can be transformed into Civil War battlefields faster than you can say, "What should we do with these monuments?" And that river of ours is helpful, too, for obvious scenery requirements.
On top of all that, it's "very affordable housing for crew, talent and production team," Margaret Finucane, communication manager for the Virginia Films Office, explains. Plus, she says, Richmond has "top restaurants, thriving arts community and culture, [and is] two hours from D.C., and five from New York City … [the] talent and crew love their time here."
Common filming locations have included Capitol Square, downtown and the James River. Overall, however, "It's really spread out," Finucane explains. "There is no top filming location; productions are too diverse."
After calling it a wrap, crew have been known to explore the city and rub elbows with the locals at popular bars such as Helen's, Julep's, Buckhead's, Penny Lane and Havana '59; outdoorsy spots like Maymont and Belle Isle; hotels including Quirk and The Jefferson; and that Richmond staple we all know and love, Bev's.
Locally filmed titles include The Henderson Monster (1980), My Dinner with Andre (1981), Kennedy (1983), Finnegan, Begin Again (1985), A Woman Named Jackie (1991), G.I. Jane (1997), Cold Mountain (2003), Evan Almighty (2007) and the PBS drama Mercy Street (2016-2017).
We've highlighted some other well-known flicks shot in the Richmond area. Do any of them ring a bell?
---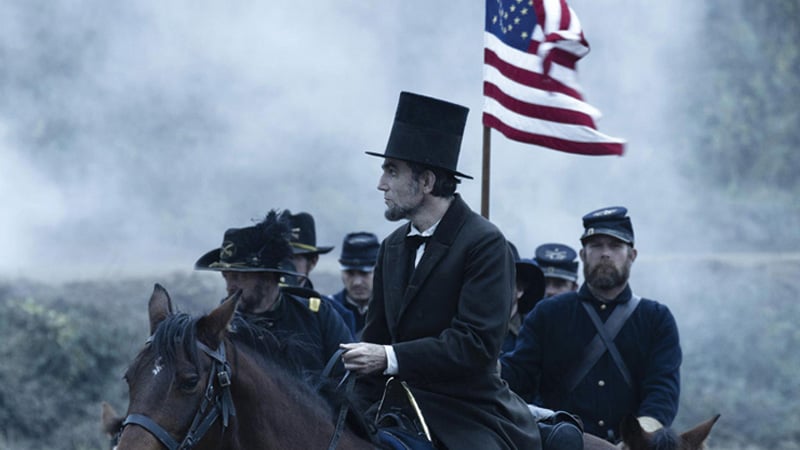 A look at the debilitating decisions Abraham Lincoln had to make during the American Civil War. In 1865, as war began to come to an end, Lincoln fights desperately to pass the amendment to end slavery before peace arrives. He faces an impossible dilemma, whether to end the war between the states or end slavery forever.
---
This Revolutionary War drama takes place around Abe Woodhull, a young man divided between his loyalty to his British background and the respect he has for the Patriot cause. He joins a spy web under the direction of Gen. George Washington, establishing a network and taking courageous strides that set the tone for contemporary espionage.
---
Dr. Hannibal Lecter, murderous cannibal, escaped from custody seven years prior and is at large in Europe. One of his victims, Mason Verger, survived the attack but was brutally disfigured and seeks revenge. Verger attempts to use Clarice Starling as bait in order to draw Lecter back into the open.
---
In this remake of the 1973 movie, The Day of the Jackal, a professional assassin, the Jackal, is hired to kill an American political figure in retaliation to the FBI after they bring down a key figure in the Russian mafia. The plot twists and thickens as the FBI brings in a former terrorist and an IRA operative. In the meantime, the Jackal is preparing his trip to Washington, D.C., to finish what he was hired to do.
---
Mildred and Richard Loving are a husband and wife living in Virginia, where their interracial marriage is illegal. They move to Washington, D.C., but fight to return to the place where they grew up. A deep and emotional look into racially divided mid-20th century America, this drama follows the story behind the Supreme Court case, Loving v. Virginia, which ultimately prohibited state laws banning interracial marriage.
---
This CBS mini-series is set in the mid-19th century. It follows John Fremont, a young American adventurer chosen to trek out west to the Oregon Territory. But the American dream of moving westward proves more difficult than it seemed, as Fremont faces politics, a court-martial and his own fluctuation of wealth.
---
This PBS drama series focuses on individuals living in the Union-occupied city of Alexandria during the Civil War. Based on real people and real events, the plot follows two nurses on opposing sides of the war, a New England abolitionist and a Confederate supporter, volunteering at the same hospital.
---
Is That Shockoe Bottom on My TV?
For you holiday romantics out there, tune into A Christmas Kiss, starring Brendan Fehr and Laura Breckenridge. You may notice some very familiar cobblestone in some of the scenes, which were filmed in and outside of Shockoe Espresso and Roastery. And for you fans of family-friendly '90s flicks, turn on Trading Mom, starring Sissy Spacek. Both the Main Street Station clock tower and the 17th Street Farmers Market make guest appearances in the film.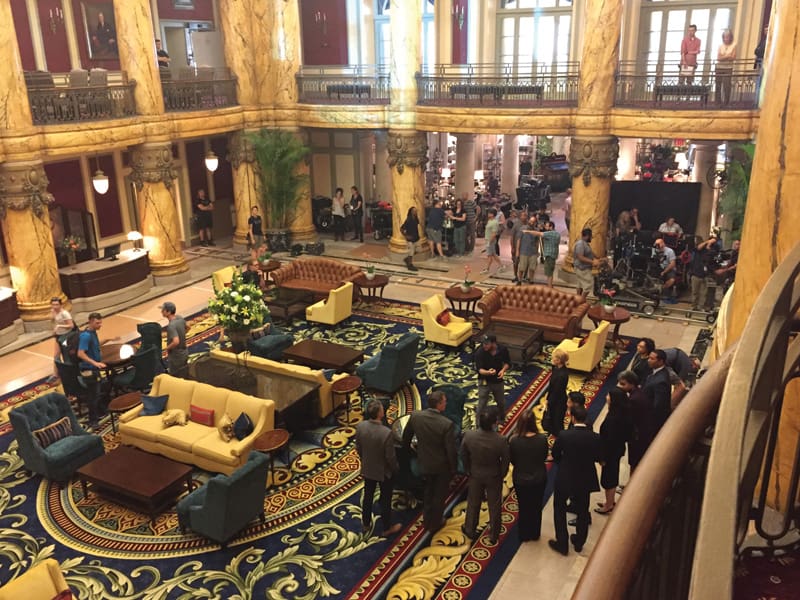 Homeland
Currently preparing for its seventh season, the Showtimeseries Homeland will be filming in selected locations around Richmond. Executive producer Alex Gansa thought that our local cities and neighborhoods would provide an ideal backdrop to the show's story. Keep an eye out for stars such as Clare Danes, Mandy Patinkin and Rupert Friend.