What's Booming: Beer and History and Beeristory
| May 7th, 2020
Sip back and learn
---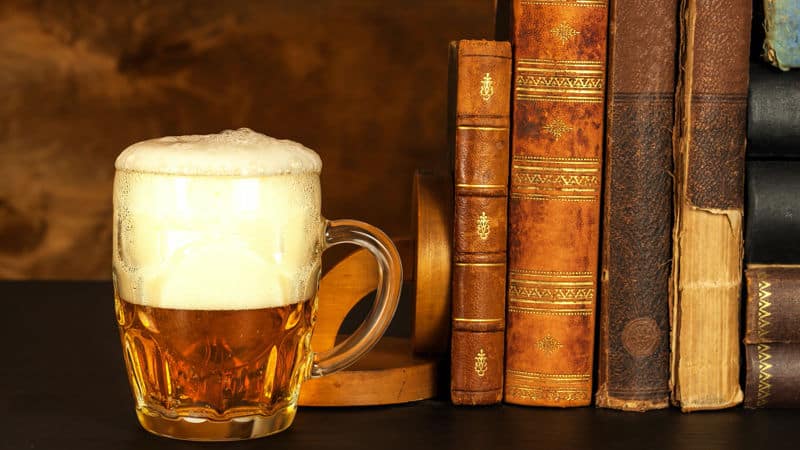 Keep your belly filled and your brain intrigued with Richmond Beeristoric's weekly lecture on the, well, history of beer, in partnership with the Virginia Museum of History and Culture. Jump in last-minute for Brewing in the Colonial Era (May 7 at 5 p.m.) or tune in next week for The Lager Invasion. Thursday, May 14 at 5 p.m.
Any Stone Brewing fans out there? Get the inside scoop on one of the largest breweries in the country – commentary, experiences, and stories from the keg – by co-founder Greg Koch (aka "Beer Jesus") at the virtual screening of The Beer Jesus from America. Find it at the Stone YouTube channel! Friday, May 8 at 9 p.m.
Turn your Monday happy hour into a history happy hour, why don't you? Join the American Civil War Museum for Virtual History Happy Hour: Black Churches in the Post-Emancipation Struggle. Entertaining, educational, and oh-so thought-provoking. Monday, May 11 from 6:30-8 p.m.
Park your green thumb in front of your computer for Hanover Master Gardeners' weekly Virtual Home Gardening Series: some fertile tips and tricks from the masters themselves. Every week on Thursdays at 3 p.m.
Head on over to the Cultural Arts Center at Glen Allen – they're still offering online classes (from mixed media to crocheted headbands). Or pull out the shopping cart and take a gander at their gift shop.
In other news, ever considered becoming a foster parent? Help ensure that COVID-19 social distancing measures don't cause gaps in the foster parent pipeline! Get more info riiiight here.
---
MORE FOR YOUR QUARANTINE TO-DO LIST …
These public institutions may be down for the count, but their exhibits refuse to be stifled. Take a tour through some of the most legendary museums in Richmond, internationally, or around 2,500 others to choose from.
We've compiled an ongoing list of restaurants and breweries – in Richmond and the surrounding area – that invite you to support them in the most delicious way possible.
Who said you have to leave your house to go on vacation? Fulfill your wanderlust bone from the comfort of your couch with virtual concerts, virtual shopping trips, and virtual hikes.
It's still just as important to keep yourself active – both physically and mentally – and we've got tips on how to stay healthy and sane. And distant.
Sign up for a class – from a local music lesson to a cooking workshop from Wolfgang Puck. We may be stuck at home, but at least we're stuck at home with the internet – anything is possible.
Trying to stay home, even when you need groceries? Check out our listing of grocery delivery and curbside pickup services that can help you stay as distant at possible.