Hop on the Couch and Take Your Next Vacation
March 30th, 2020
The other side of the world is a lot closer than you thought
---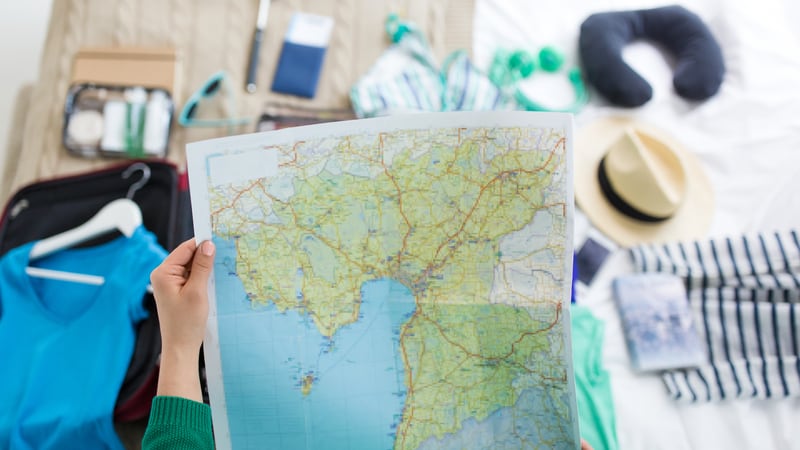 You may be quarantined at home these days, but that certainly doesn't mean you can't vacation to destinations near and far. Why? Well, because of the internet, of course.
We've picked a handful of destinations worth exploring straight from the comfort (and health!) of your own couch. No jet lag, either.
And hey, while your stir-crazy is sky high, it might also be a good time to start planning that next trip.
A QUICK VACATION NEAR AND FAR
Alexandria
Fancy a day trip to that charming little city in Northern Virginia? Head up to Alexandria to everything it has to offer – and don't worry, your trip will be I-95 traffic-free. We promise.
And don't forget to hit up the cherry blossoms while you're there.
Colonial Williamsburg
Travel 50 miles away and 300 years ago.
Hawaii
Aloha! Discover some of Hawaii's most beautiful landmarks (we're talking volcanoes, beaches, and sea cliffs) – and you don't even have to be bikini ready.
Canada
Ever seen the Northern Lights?
St. Lucia
Those beaches are calling your name …
Budapest
Put on your comfiest slippers for a walking tour of this historic city.
China
Fancy a stroll down the Great Wall?
Mars
Leave Earth and check out the red planet for a little while. Why not? It's your vacation.
GET YOUR NATURE FIX
Explore the canyons, the geysers, the hot springs, even the mud volcanoes of Yellowstone National Park.
Or see what kind of natural wonders Yosemite has to offer.
Lions and tigers and bears and penguins and pandas and beluga whales … oh my! Get up close and personal with some zoo and aquarium live cams at the San Diego Zoo, the Georgia Aquarium, and the Monterey Bay Aquarium. Just remember to keep your hands and arms inside the home at all times.
OR TAKE IT FROM CONDÉ…
Follow Condé Nast's 101 tips on how to travel – right from your couch.
---
Fancy some other ways to keep yourself virtually amused? Try…