Socially Distant Dining Out
March 31st, 2020
How to support local restaurants – and keep yourself well-fed – while still maintaining a distance
---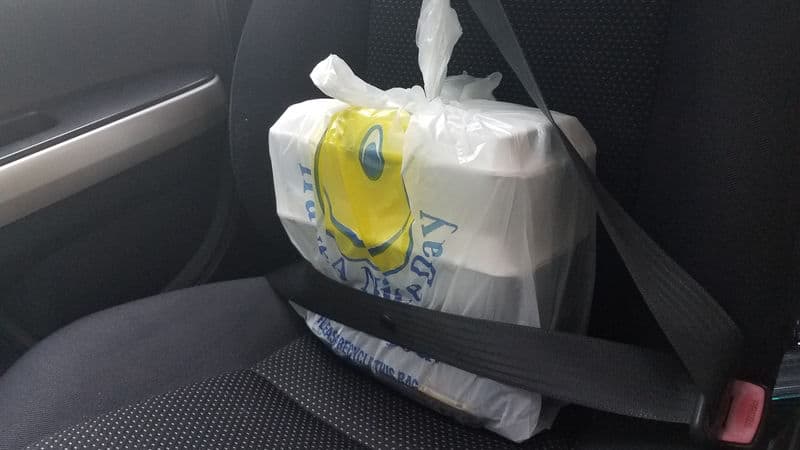 A lot of local restaurants have temporarily closed up shop in light of, well, recent events – but for most of them, that just means their dining rooms are out of commission. Kitchens, meanwhile, are still fired up and dishing out the menu in to-go form.
Take a break from your own cooking and let the locals do it for you. And hey, you're supporting small businesses – what could taste better than that?
CARRYOUT OR DELIVERY?
From Chinese to Greek to Tex Mex to just plain delicious, Richmond restaurants are still offering the variety of cuisines we've been spoiled with over the years. Check out all the establishments serving up curbside.
And hey, all you Flying Squirrels fans – the ballpark games may be delayed, but the ballpark cuisine (and beverages!) are here for your baseball-missing pleasure.
Or for you Chesterfield folks: no need to venture out of your county for dinner. UPDATE: This site now also includes spots open for outdoor seating!
Support – and taste – a variety pack of local businesses with the Discover Richmond Box – from chocolates to cheeses to spicy honeys. A different assortment every week, delivered straight to your door.
And for the freshest of foods ('tis the season, after all!), pick up a box of Cavalier Produce, or do a slow roll through South of the James Farmers Market (now north of the James, in Bryan park; order ahead!).
THIRSTY?
Don't forget about your local breweries. They're still pouring and offering many of their brews in either growler, crowler, or can form. Check out which ones are still serving – and distilleries are on board too! Take Virago Spirits, for instance.
Speaking of distilleries, did you know you can have liquor delivered straight to your door now?
Or, pro tip, if you're craving a certain spot, check their website or Facebook page.
And as always: don't forget to support those in need.
---
Fancy some other ways to keep yourself virtually amused? Try…