What's Booming: Cocktails and Kitty Cats
| April 9th, 2020
From movies to felines to refreshing bevvies – stay occupied this quarantine, folks
---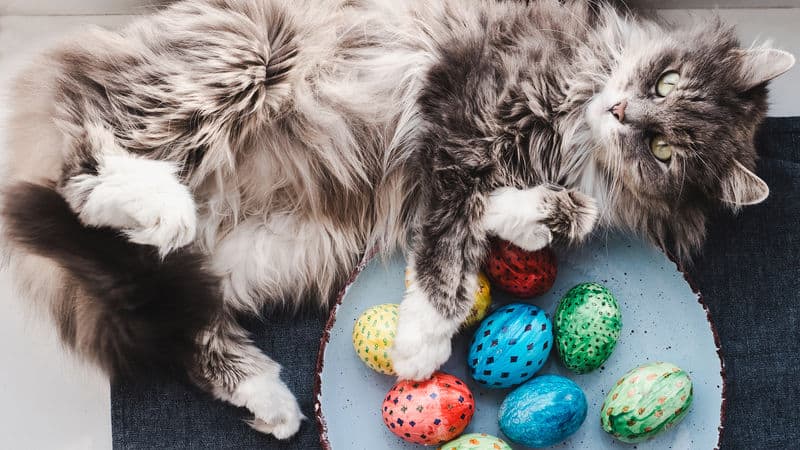 Fancy a night at the movies? The Byrd Theatre is now virtually screening select movies, with about 50% of the proceeds going straight back to the theatre itself. And best of all, you can sit in comfortable chairs while you watch.
You may not be able to see your family much during this time, but you can at least explore their lineage. The Library of Virginia is offering a free Genealogy Webinar Series, for three info sessions each followed by a Q&A. April 10, April 24, and May 8 at 10 a.m.
If you're perhaps starting to feel a bit lonely during this time of "no human interaction" – consider turning to other sources for your social outlet. The Richmond SPCA is still offering foster pets to good homes – a furry friend might be just what the doctor ordered.
Speaking of adorable animals: watch some of Richmond Animal Care and Control's most adorable pets celebrate Easter. Virtual RACC Easter Egg Hunt, Sunday, April 12 at 2 p.m.
Have a more spirited quarantine, why don't you? Virginia ABC now allows state distilleries shipping and delivery privileges – which means you can have your favorite bottle (okay, or bottles) of liquor delivered straight to your door. And speaking of delicious cocktails, restaurants are now allowed to sell mixed drinks for takeout or delivery … keep an eye out on your favorite watering hole to see what they may be concocting. Effective Friday, April 10.
And hey … you can always play cards with Margaret Thatcher and Jane Austin.
---
MORE FOR YOUR QUARANTINE TO-DO LIST …
These public institutions may be down for the count, but their exhibits refuse to be stifled. Take a tour through some of the most legendary museums in Richmond, internationally, or around 2,500 others to choose from.
We've compiled an ongoing list of restaurants and breweries – in Richmond and the surrounding area – that invite you to support them in the most delicious way possible.
Who said you have to leave your house to go on vacation? Fulfill your wanderlust bone from the comfort of your couch with virtual concerts, virtual shopping trips, and virtual hikes.
It's still just as important to keep yourself active – both physically and mentally – and we've got tips on how to stay healthy and sane. And distant.
Sign up for a class – from a local music lesson to a cooking workshop from Wolfgang Puck. We may be stuck at home, but at least we're stuck at home with the internet – anything is possible.
Trying to stay home, even when you need groceries? Check out our listing of grocery delivery services that can help you stay as distant at possible.