What's Booming: Earn That COVID-15 in Style
| April 30th, 2020
The most delicious methods of filling your belly these days
---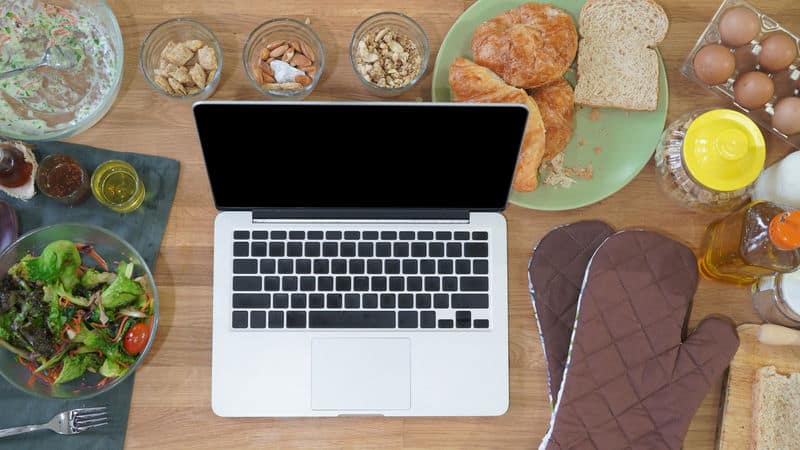 Spice up all that extra time you've been spending in the kitchen with help from the experts. Mise En Place Cooking School is still offering culinary classes – from Italian to French to grilling out – but this time you don't even have to leave your home. Classes launch May 1.
To help ward off the dreaded aforementioned "COVID-15," might we recommend … tacos? Sign up for the virtual Taco Trot 5K, complete with a T-shirt, bragging rights, and perhaps a little less guilt about Cinco de Mayo imbibing. Register by Tuesday, May 5.
As usual, Richmond Beeristoric is combining two of the greatest things: history and … beer. Tune in throughout the month of May for their weekly lecture series, in partnership with the Virginia Museum of History & Culture. This week's topic? Brewing in the Colonial Era. Thursday, May 7 at 5 p.m.
Get a well-rounded taste of Richmond delivered safely and deliciously to your door. The Discover Richmond Box features local businesses and their most appetizing offerings – from local cheeses, chocolates, even hot honey – with a different selection every week.
If you've started to feel like your creativity is going out the window with your sanity, the Visual Arts Center of Richmond would love to help you scoop it back up. Their spring classes are STILL in full swing, with just a more socially distant spin on them. From photography to writing to sandal making (you can never have too many), get your brain's juices back to flowing. 
Invite your laptop to lunch every Wednesday to enjoy the Science Museum's Lunch Break Science: featuring a unique topic and fascinating speaker each week.
---
MORE FOR YOUR QUARANTINE TO-DO LIST …
These public institutions may be down for the count, but their exhibits refuse to be stifled. Take a tour through some of the most legendary museums in Richmond, internationally, or around 2,500 others to choose from.
We've compiled an ongoing list of restaurants and breweries – in Richmond and the surrounding area – that invite you to support them in the most delicious way possible.
Who said you have to leave your house to go on vacation? Fulfill your wanderlust bone from the comfort of your couch with virtual concerts, virtual shopping trips, and virtual hikes.
It's still just as important to keep yourself active – both physically and mentally – and we've got tips on how to stay healthy and sane. And distant.
Sign up for a class – from a local music lesson to a cooking workshop from Wolfgang Puck. We may be stuck at home, but at least we're stuck at home with the internet – anything is possible.
Trying to stay home, even when you need groceries? Check out our listing of grocery delivery and curbside pickup services that can help you stay as distant at possible.