5 Reasons Why You Should Ship Your Classic Car
| July 27th, 2021
Retiree, snowbird, or traveler, you CAN take it with you
---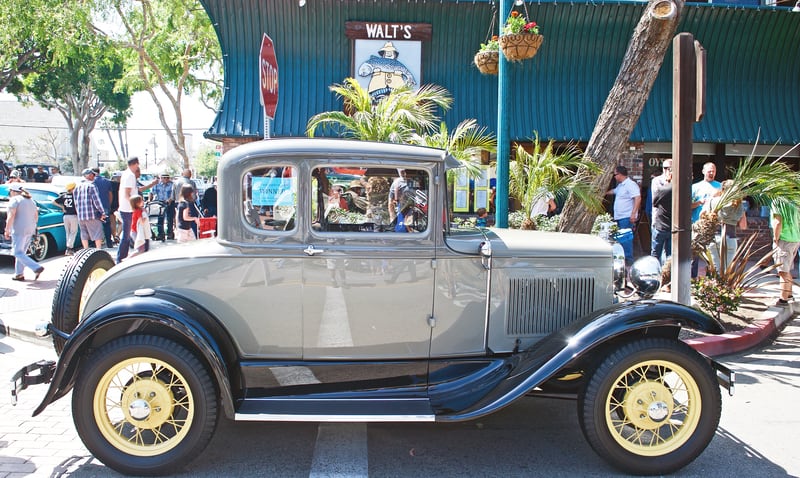 Writer and automobile enthusiast Cedric Jackson gives 5 important reasons why you should ship your classic car to your next destination.
---
After being in NYC, when you've had your fill of the busy lifestyle, the Sunshine State begins to call your name. You're likely dreaming of warm temperatures and don't want to deal with gray slushy snow that lines the streets every winter. It's time for a change, and if you have a classic car to take with you, your fun factor goes way up.
1. Driving Will Be Fun Again
Twenty years ago, it was probably exciting to travel along the subway lines and find your way through NYC. Maybe it was still enjoyable even 10 years ago, but now, you do it because you need to. You don't get the chance to drive because you're active everywhere else, and you've had enough.
Now, imagine driving that beauty in Miami with the beach off to your side. You're watching everybody watching you and your car. It's gleaming in the sunlight, and you're loving every minute of just driving. It's relaxing in a way you haven't had in a long time. That feeling right there is why you need to take your car with you. Check out the best car shipping companies around so you can live the dream.
2. It Protects Your Car
Shipping your classic protects it from other drivers. At this point in your life, you've seen enough drivers to know that there are a whole lot of inexperienced people on the road, and you don't want to risk your car getting hit because someone was texting.
You probably put a lot of money and effort into your classic, and you want it to stay in the best condition possible. It makes sense to ship it in an enclosed container to keep it safe until it arrives.
3. It's Cheaper Than Driving It
You might think that driving it down the coast and into Florida might be great. The drive could be scenic, but there are the associated costs. If you want to enjoy the drive, you would have to plan stops for lodging and food. You'll also have to refuel more often, and classic cars are gas guzzlers.
Compare the total cost you can expect to spend on the drive to the cost of shipping your car. You might find that shipping the vehicle is cheaper than driving it.
4. It Means You Don't Have to Drive It
Some older cars, like those from the 1950s or 1960s, were built like tanks. It takes work to keep them working and looking like they did when they rolled off the showroom floor. Even classics like a 1985 Chevrolet Camaro IROC-Z need a little extra care these days.
Imagine driving your classic car for hundreds of miles. Now you're putting unnecessary wear and tear on the internal mechanisms and the tires. As parts get harder to find for some models, you really don't want to drive it more than occasionally to keep it up. Shipping means you don't have to make that long drive and lets you enjoy your car more when you're in Florida.
5. It Makes Your Life Easier
Planning and going through a long-distance move isn't easy for anyone. Even if you're always on the go and live a super active lifestyle, moving is still challenging. You can make your life easier by paring down what you plan to take with you and hiring other people to do the moving for you.
Car shipping companies are designed to remove some stress from your moving process. Take the plunge and choose a carrier to move your car so that you have one less thing to worry about. Once you get to Florida, all those worries are gone. All that will be left is you and your car.
A Few Last Words
Ship your classic so you can enjoy driving again. You'll also protect your car as it travels while paying less than you would if you were driving. Keeping wear and tear to a minimum is also a plus, as shipping can make your life easier during a major move.
Cedric Jackson is a freelance writer. His writing draws on his rich life experiences, time spent traveling, and years working with the written word. He is passionate about internet marketing, automotive, travel, and the entertainment world. When not busy writing, he spends his time traveling, reading, and keeping up with world events. Visit his blog here.
---
Like wheels? Check out Boomer articles on
Transportation Museums Across the U.S.
Transportation Museums in the Mid-Atlantic